The 10th annual Bow Wow Trick or Treat Festival was October 27, 2018 from 11 till 2 at Hewlett Park in Granbury, Texas. It was a great success and a lot of fun! Thank you to everyone who came out!
To view photos from Bow Wow Trick or Treat Festival 2018 click here.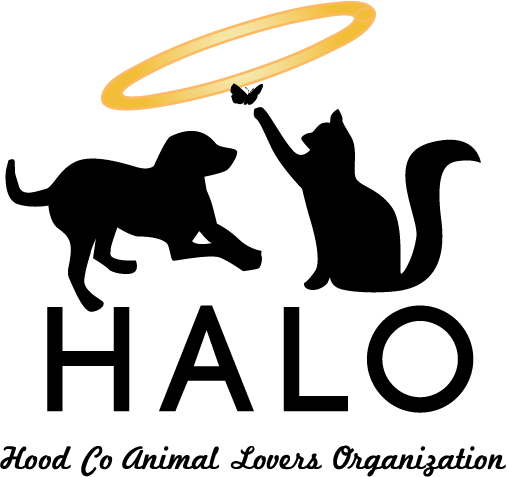 Mission Statement: Hood Co Animal Lovers Organization (HALO) is dedicated to creating a better quality of life for displaced companion animals in Hood County by helping them secure a 'second chance' in loving forever homes.
Welcome to HALO - Hood Co Animal Lovers Organization
Rescue / Community Outreach-Education / Spay-Neuter Initiatives
for Hood County displaced animals
a 501(c)3 non-profit organization
HALO – Hood Co Animal Lovers Organization was formed in April 2011 by animal welfare volunteers who wanted to work with the local animal control facility, local animal shelters and the community to find homes for the large amount of displaced & abandoned animals in Hood County.
HALO is not a shelter, but a group of volunteers who foster displaced animals in their homes until permanent homes can be found. Foster animals are vetted and brought to adoption sites around Hood County in search for a new loving home.
HALO – Hood Co Animal Lovers Organization is a nonprofit, tax-exempt, 501(c)(3) organization run solely by volunteers. We have no paid staff and all moneys raised through donations, fund raisers, and adoptions are used for the care of HALO's animals.
If you need help placing your animal or an animal you have found, please go to our "Rehoming Your Pet" page for helpful guidance.

We have a brand new, state of the art, BEAUTIFUL Kroger in town. Please don't forget to attach your Kroger card to HALO which will help fund the rescue of animals and outreach programs!
ATTN: SUPPORTERS!
Kroger will DONATE to HALO when you shop there with no extra money out of your pocket. Click here for details.
LOW COST CAT SPAY/NEUTER SERVICES!
Good news! There is a low cost cat and kitten spay/neuter program available in Hood County. TCAP (Texas Coalition for Animal Protection) offers a fee of $35 for males and $45 for female. They also provide transport to and from Hood County Animal Control the second Tuesday of each month & include small dogs. Periodically, they will have monthly spay/neuter specials even lower. TCAP also has a feral cat program available. Eligibility information is on their website The telephone number to make an appointment is 940.566.5551. Web: texasforthem.org.

"Spaying and neutering saves lives. Millions of animals are euthanized each year simply because they do not have a home. Preventing unplanned pregnancies significantly reduces this number."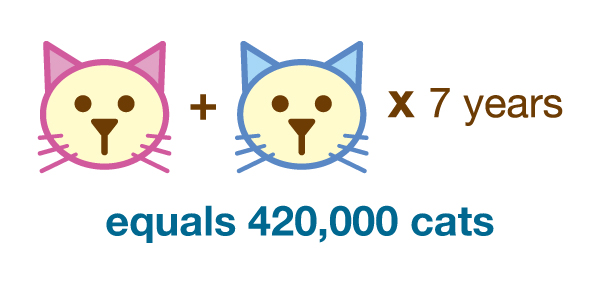 Foster Families Needed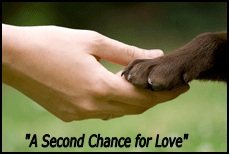 If you are interested in becoming a Foster Family or would like information about the program, please contact Linda