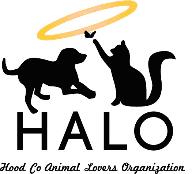 Donations
Hood Co Animal Lovers Organization gladly accepts donations for helping our animals. You can donate online, or send cash donations. Cash donations are deposited into the HALO Fund and 100% of the donations go directly to helping the animals of Hood County. Without your donations we would not have been able to help some of our recent pets who came to us with these issues: broken leg, crushed pelvis, pneumonia, kennel cough, huge kidney stones, flea infestations, pancreatitis, emergency C-section, tapeworms, and more.
Donate online through Paypal using the DONATE button at the bottom of this page or:
Send a check to:
HALO
Attn: Director of Finance
PO Box 294 - Granbury, Tx 76048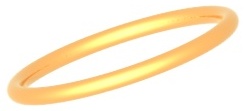 FREE $$ Donations!
Now that we have your attention... YES there are several ways to donate without taking money out of your pocket! It's FREE to you and will help monetarily support the displaced animals of Hood County through HALO's efforts.
ATTENTION HALO SUPPORTERS!
Did you know you can support HALO simply by shopping at Kroger? It's easy when you enroll in Kroger Community Rewards®. It's a great way to donate to HALO, without the money coming out of your pocket! The enrollment process is entirely on-line.
Go to www.Kroger.com.
Register your Kroger Plus Card to create an on-line account (click on the orange button at the top, "Create an Account")
Once your card has been registered: Go to www.krogercommunityrewards.com to designate HALO as your choice. You can search for HALO using the name, or you can use our NPO number, GW303.

Once you get signed up, whenever you use your Kroger Plus Card, a portion of your purchase will be donated, by Kroger, to HALO! How nice to know every time you shop at Kroger you will be helping a displaced companion animal in Hood County secure a second chance for love in a forever home!